Have you wondered how to get money for college, especially the $5,920 the government is giving away in federal assistance?
We are here to show you how.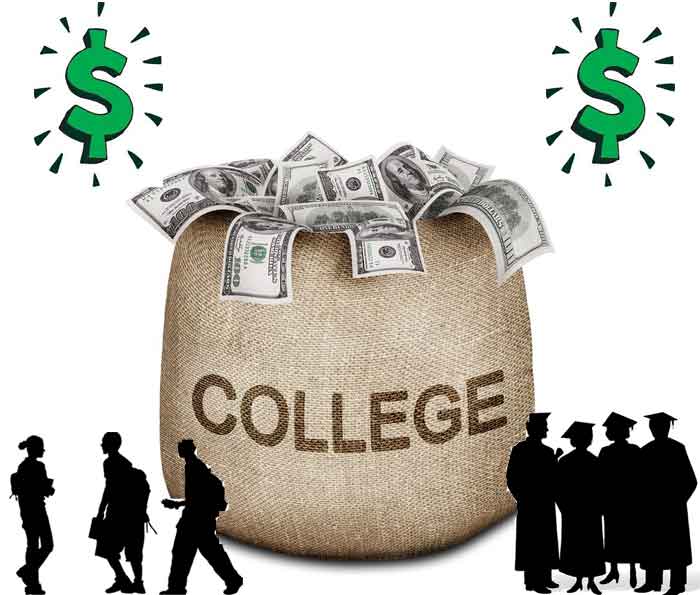 It is becoming harder for people to pay for education as college becomes more expensive. With all the types of financial aid, or free money out there such as scholarships and federal government grant programs, it is difficult to choose which one will be best for you.
That's why we are here to discuss how students get college grants and the types of college grants available. Whether you are at community college or in your final academic year at a university, there is financial assistance and need-based grants available to help pay for college fees or other aspects of education.
First of all, let's explain what a grant is. A grant is, in essence, 'free money' in that once you are awarded the grant you do not have to pay it back unless under certain scenarios, which we'll discuss in a moment.
To get a college grant, the most comprehensive option would be for you to fill out the Free Application for Financial Student Aid (FAFSA) online or at the school at which you are enrolled.
Not only is it quick and free, but it gives you the largest source of financial aid for college students. Once you've filled it out, your financial aid package will be awarded to you after your free application has been reviewed.
To apply for Federal Aid for Students, one must:
Qualify to gain a career or college degree, either by gaining a diploma from high school, a GED, or having a homeschool education approved by state law.
Be accepted to enroll as a normal student in an eligible certificate or degree program.
Be already registered with Selective Services, if you are a male (registered between 18 & 25 years of age).
Have a social security number (however, this is not required if you are from the Federated States of Micronesia, Republic of the Marshall Islands, or the Republic of Palau).
Sign statements of the FAFSA stating that you are in no way already in default on another federal loan (student or otherwise) and do not currently owe any refund on a federal grant and that you will use federal aid only for educational purposes.
In addition, you must have one of the following:
US Citizen or National status
A green card
An Arrival-Departure Record (1-94)
Battered immigrant status
A T-Visa
FAFSA is also used by states and your college to see if you are eligible for state and school aid. Some private financial providers may use the FAFSA information as well, so FAFSA will unlock the door to a slew of potential grants.
The grants you receive are yours and you will not have to pay them back unless:
You withdraw early from the program for which the grant was given to you in the first place.
You changed your enrollment status in a way that reduced your eligibility for the grant (like if you switched from a full-time student to a part-time one. In this case, your grant amount will be reduced.)
You obtained outside scholarships or grants that reduced your need for federal student aid.
For a TEACH Grant, you did not meet TEACH Grant Service Obligation
Types of College Grants
Once you've received your financial aid package, here are generally the types of grants you can qualify for:
Federal Pell Grants – These are awarded to undergraduate students who have not earned a bachelor's or professional degree and are mostly based on need. To apply for Federal Pell Grants, fill out an FAFSA form.
You can get up to $5,920 based on your financial need, the cost of attendance, your status as a full- or part-time student, and plans to attend school for less than a full academic year or not.
You are not eligible for Federal Pell Grants if you have been convicted of a felony.
You can only receive Pell Grants for up to 12 semesters.
Federal Supplemental Educational Opportunity Grants (FSEOG) – According to Federal Student Aid, the FSEOG program is administered directly by your school's office of financial aid and not all schools participate. Getting a grant here is highly dependent on what your school has to offer, so we highly recommend you contact your school's financial aid office to learn more about the options available for you.
If programs are offered, apply for FSEOG opportunities through the FAFSA. You may receive between $100 and $4000 a year depending on your needs and there may be requirements detailed in the grant specifying how you should maintain it from year to year.
Teacher Education Assistance for College and Higher Education (TEACH) Grants – This grant requires you to take certain classes in order to receive it and then do a certain kind of job to keep the grant from turning into a loan. You will get a $4000 award amount but will receive reductions due to the Budget Cut Act of 2011.
Upon receiving the TEACH Grant, you must sign the TEACH Grant Agreement to Serve, specifying various stipulations. To view these, look at "What is a TEACH Grant" here.
Iraq and Afghanistan Service Grants – According to Federal Student Aid, this grant is eligible for those who:
Are not eligible for the Federal Pell Grant due to Expected Family Contribution, but
Meet the remaining Pell Grant eligibility requirements, and
Your parent or guardian was a member of the US armed forces and died as a result of military service performed in Iraq or Afghanistan after the events of 9/11, and
You were under 24 years old or enrolled in college at least part-time at the time of your parent's or guardian's death.
Should you comply with the above guidelines, you may apply for this grant through the FAFSA. You will receive up to $5,920 for it. To maintain this grant, you must submit an FAFSA form every year that you are in education.
Institutional Grants – See if there are any other monetary grants offered by your institution for students that may not require FAFSA. Calling your institution's office of financial aid will give you the most comprehensive information as to you can best pay for your education. They will not only point you toward the best resources but work with you on what support you may be eligible for.
For more information on how to get college grants, you can visit www.studentaid.ed.gov.